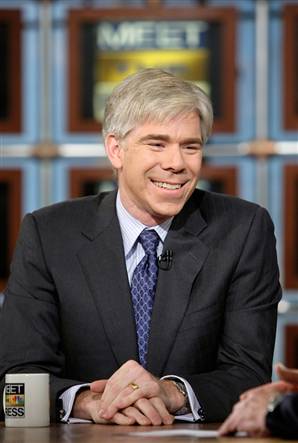 David Gregory was named moderator of NBC News' "Meet the Press" on December 7, 2008.
In addition to his "Meet the Press" responsibilities, Gregory is a regular contributor for "Today" and serves as a back-up anchor for the broadcast. He is also a regular contributor and analyst on MSNBC, and lends his voice and reporting to all NBC News broadcasts including coverage of special events.
Gregory first joined NBC News in 1995. He served as White House Correspondent during the presidency of George W. Bush, reporting extensively on the 9-11 attacks as well as the wars in Afghanistan and Iraq. Gregory has also covered three presidential campaigns in 2000, 2004 and 2008.