THE 24-HOUR WILS NEWS TEAM COVERS THE NEWS THAT AFFECTS YOUR POCKETBOOK AND QUALITY OF LIFE...ATTENDING IMPORTANT MEETINGS AND EVENTS START-TO-FINISH...NO ONE KEEPS YOU IN THE KNOW LIKE 1320 WILS.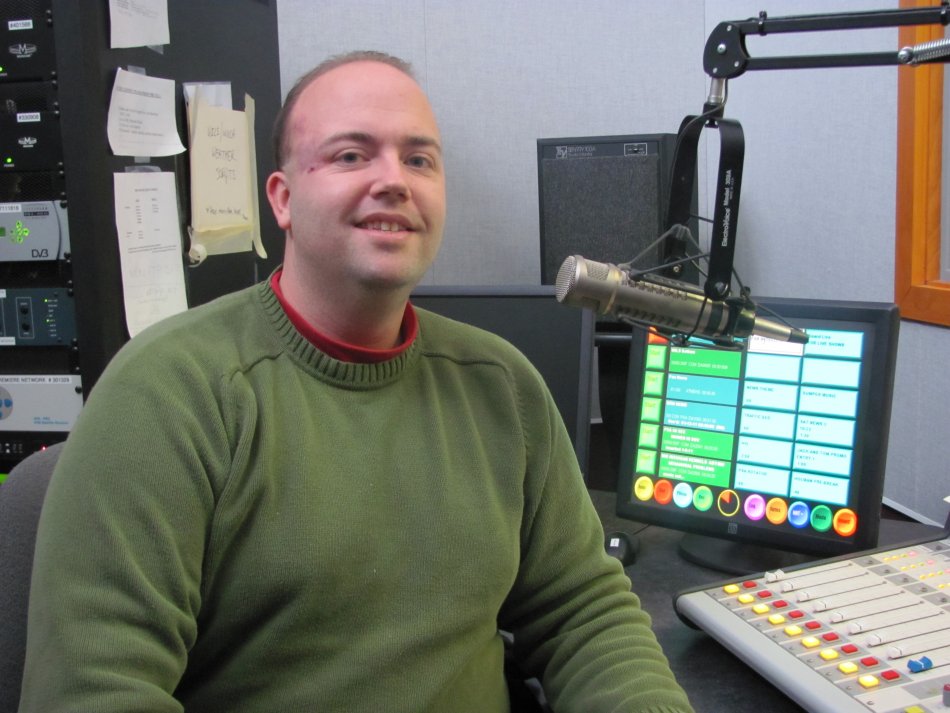 RICH HERL
Rich, a native of the Buckeye State, has been in radio for more than 15 years and joined WILS as News Director in June 2009. He came to the Capital City after spending more than 8 years as News Anchor/Reporter for Cumulus Media in Huntsville, Alabama, where he also did high school football play-by-play and other sports broadcasting duties. Rich's time before then was in Ohio, where he spent time at WWOW Radio in Conneaut before and after his 1999 graduation from Walsh University in North Canton. No stranger to snow, Rich grew up in Ashtabula (a.k.a. the "snow belt") just outside Cleveland. Rich resides in Lansing with his wife, Darci.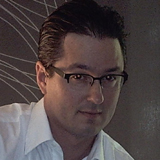 MICHAEL COHEN
Michael Cohen is a graduate of The University of Michigan and Specs Howard School of Broadcasting in Southfield, MI. Before beginning his career in radio he spent time in the computer technology field. Michael has been with MacDonald Broadcasting as a news anchor and reporter since 2008 and began hosting the one hour live "WILS Capitol City Recap" program from 6p-7p Monday-Friday in 2011. Michael and his wife reside in the Ann Arbor area.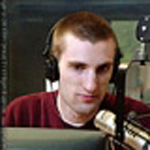 SCOTT HOLLIDAY
A native of Portage, Scott has spent well over a decade in radio in Michigan. He is a CMU grad and worked in Cadillac as a morning show host while covering high school sports for 1240 WATT. Scott spent several years working on the CMU Sports Network for both football and basketball. He came to MacDonald Broadcasting in 2003 and is currently the Operations Manager as well as fill-in news anchor. Scott is married with two children.
CRYSS WALKER
Cryss Walker is from Detroit, Michigan and started her career in broadcasting during her senior year at Cass Technical High School as a High School Reporter for WJLB. During her collegiate studies, Cryss volunteered with the Detroit Radio Information Service (D.R.I.S.) and launched the student radio station, WAYN Radio at Wayne State University while serving as Station Manager. She has also worked in the Public Radio sector at WDET for three years. Cryss is currently a weekend anchor and weekday fill-in anchor for WILS and a producer and reporter for Radio-One during the week in Detroit.
JULIA HERZOG
Julia Herzog resides in Lansing with her husband and originally hails from Waterford. She has been a part of the WILS news team since August of 2013. Julia received her announcing certificate from Specs Howard School of Media Arts and completed several radio internships. She was a proud member of Oakland University's radio station WXOU, having had her own classic rock show. Julia also acted as their PSA Director for the 2012-2013 year as a member of their Executive Staff. She also holds a Bachelor's of Arts in Communication from Oakland University. Julia currently serves as a weekend news anchor and weekday fill-in anchor for WILS.
ROSS RAYBIN
Ross got his start in radio while pursuing a journalism degree at Western Michigan University. Upon graduation, he attended Spec's Howard School for Broadcast arts where he learned to fine-tune his radio skills. Ross' first full-time, paying radio gig was in Big Rapids in the fall of 2005. From there he's gone on to write and report news in the Mid-Michigan and Metro Detroit areas. During the course of his 10 year career in the business, Ross has written not only for radio but for a variety of newspapers as well. Ross is currently serving as a fill-in morning news anchor.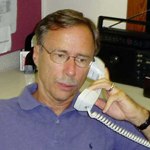 TIM SKUBICK
A senior member of the Capitol Press Corp and frequent 1320 WILS guest and news contributor, Tim Skubick wears a variety of hats in Michigan political journalism, only one of which is working for MRN. In addition to his role as Capitol reporter for the network, Tim is political editor for Lansing's NBC affiliate, WILX, and is a stringer for WWJ in Detroit, among other roles. Tim also anchors public television's interview show, "Off the Record," which chronicles Michigan government and the state's four governors during Tim's more than 30 years covering the state capitol. Tim, who was recently inducted into the Michigan Association of Broadcasters Hall of Fame, has published two books focusing on the Capitol and Michigan politics, He lives in Okemos with his wife, Gayle.
ROB BAYKIAN
Rob, a Detroit native, began his broadcasting career more than 25 years ago. The Michigan State University Journalism graduate began his career at WCER in Charlotte, before stints at WFYC in Alma, WDBI in Tawas City, WRBJ in St. Johns and WILS in Lansing. He was also a minority partner and Director of News Operations for the Michigan News Network from 1981 to 1996. That was followed by a switch to television, as Capitol Bureau Chief for WLNS, Lansing's CBS affiliate, from 1996 to 1998 before returning to network radio at the Michigan Radio Network. Rob's also been a columnist for the Greater Lansing Business Monthly since 1995. He lives in East Lansing with his wife, Sheila, and their daughter, Charlotte.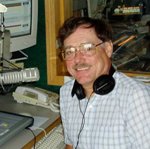 BILL THOMPSON
Bill Thompson, a native of the Mt. Pleasant area, worked at several radio stations throughout Michigan before joining the network more than a decade ago. He spent time at WION in Ionia, WITL and WJIM in Lansing, WJOR in South Haven and WSOO in Sault Ste. Marie and joined MRN in 1994. In 1994 he was promoted to audio/news editor. The Central Michigan University graduate has been active as a distinguished alumnus, promoting broadcast journalism. He also regularly serves as a panelist for group discussions about radio at CMU and is on the Broadcast and Cinematic Arts Alumni Advisory Board. Bill and his wife, Debbie, live near Lansing.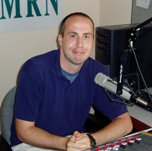 DALE GEORGE
Illinois native Dale George joined MRN as an overnight editor in 2002 after an internship at Illinois Radio Network's capitol bureau in Springfield. Before his internship at IRN, Dale worked as a reporter at radio stations in Macomb, Ill., and Rock Island, Ill. He is a graduate of Western Illinois University and earned a masters degree in public affairs reporting at the University of Illinois at Springfield. He and his wife, Ruth, live in Lansing.

DENNIS KROLICK
Dennis joined the network in 2000 after spending 14 years as Michigan State University Audio Coordinator for University Relations. In that capacity, he produced news stories highlighting MSU students and staff for use by working media. Before his MSU days, Dennis spent time at WBCK in Battle Creek, WALM in Albion and served as news director at WJIM in Lansing, where MRN editor Bill Thompson was one of his reporters. A 1969 graduate of University of Detroit, Dennis lives in the Lansing area with his wife, Susan, and is the proud father of three daughters.